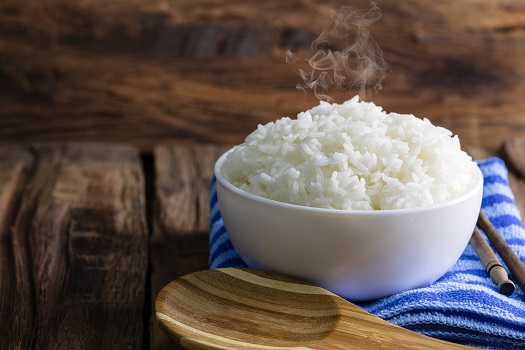 Dementia can lead to severe cognitive decline and disrupt overall wellbeing. However, lifestyle choices such as following a healthy diet can stave off dementia. Take a look at some of the foods that increase the risk of dementia and why seniors should avoid each item. 
1. Red Meats
Sausage, steak, ribs, bologna, hot dogs, and roast are red meats seniors should avoid if they want to lower their risk of developing dementia. These types of meats are high in saturated fat and can cause insulin resistance. Instead of red meats, encourage your elderly parent to eat turkey, fatty fish, poultry, and other lean meats. 
Your loved one should also avoid eating processed meats. The nitrosamines found in processed meats can cause the liver to produce toxic fats that damage how the brain processes and stores information. 
If your loved one is facing the challenges of dementia now, your family doesn't have to go through it alone. Caring for a senior with dementia can be challenging for family caregivers. Luckily, there is dementia care Roseville families can rely on. Professional dementia caregivers help seniors with dementia stay safe and comfortable at home by preventing wandering, providing cognitive stimulation, and assisting with household chores. 
2. Potato Chips
Most potato chip manufacturers use monosodium glutamate (MSG) in their products. MSG is a flavor enhancer that changes the way potato chips taste, and it can also disrupt the way the brain functions, cause some chronic conditions to worsen, and indirectly increase the risk of dementia. Instead of snacking on potato chips, aging adults should eat nuts, seeds, sweet potato fries, and vegetables. 
3. White Rice
Inflammation is a serious issue many seniors are familiar with. The foods older adults eat could lead to inflamed brain cells as well as other problems throughout their bodies. Significant increases in blood sugar can cause inflammation and prevent the brain from functioning normally. Instead of eating white rice, seniors should try brown rice, quinoa, bulgur wheat, or cauliflower rice. 
Unstable blood sugar levels can also be problematic for seniors with health conditions such as diabetes. There are a variety of age-related health conditions that can make it more challenging for seniors to live independently. However, many of the challenges they face can be easier to address if their families opt for professional elder care. You can rely on expertly trained caregivers to keep your loved one safe and comfortable while aging in place.
4. Processed Cheese
Too much protein can be dangerous for a senior's organs, especially the brain. Processed cheese contains high levels of protein. Protein is a building block of amino acids and can increase the risk of dementia and other cognitive disorders. Instead of eating mozzarella and other processed cheeses, seniors should try replacing them with nuts, which are great for boosting brain health. 
5. Butter
Cooking with butter and oils is common for many people, but the effects could damage how your loved one's organs function, including his or her brain. Butter contains small amounts of trans fat, which stops the flow of oxygen to the brain and narrows arteries, increasing the risk of dementia. Healthy cooking oils seniors can use include olive, coconut, and flaxseed oils. 
6. Sweet Treats
Aluminum, which is found in most cake and cookie mixes, is a heavy metal that can damage brain tissue and cause dementia to develop. Your loved one should avoid cakes, cookies, and other foods that contain this dangerous additive. Instead, your parent should eat fresh fruits, low-fat yogurts, or nuts as alternative snacks. 
If your loved one has difficulty choosing healthy foods or preparing nutritious meals, help is available. In Roseville, homecare providers can benefit aging adults in a variety of ways. From cooking nutritious meals to offering timely medication reminders, the dedicated caregivers at Home Care Assistance are available to help your elderly loved one 24 hours a day, 7 days a week. For more information about our flexible, customizable home care plans, call one of our compassionate Care Managers today at (916) 226-3737.