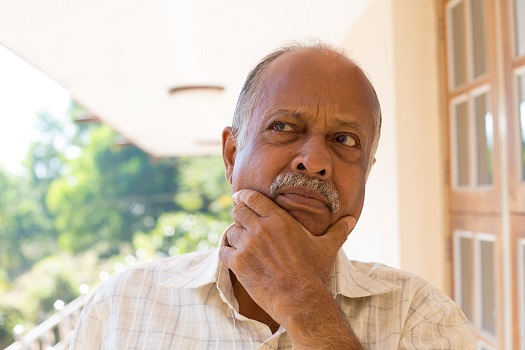 If there's any bright spot at all when it comes to Alzheimer's disease, it's the fact that memory loss tends to happen gradually. Also, there are many ways you can stay connected with your senior loved one even as his or her cognitive abilities decrease. Even so, it can be emotionally challenging if you'll be providing regular care for your loved one as the condition advances. One way to prepare yourself is to develop a better understanding of what you can expect with Alzheimer's-related memory loss.
Memory Loss Is Typically Mild at First
During the early stages of Alzheimer's, your loved one is likely to have mild memory loss and confusion. At this point, your loved one may be aware that he or she is sometimes forgetting dates and recent events or having difficulty following conversations or processing what's being said. However, he or she may respond well to:
Medication that temporarily slows down memory loss
The use of memory cards and similar memory aids
Memory-based exercises and games
Gentle corrections during conversations
If your loved one has been diagnosed with Alzheimer's, help is just a phone call away. There are many reasons seniors might need assistance at home. Some may require regular mental stimulation due to an Alzheimer's diagnosis, while others might only need part-time assistance with exercise and basic household tasks. Home Care Assistance is a leading Roseville elder care provider. Families rely on our expertly trained caregivers to help their senior loved ones maintain a high quality of life.
Memory Loss Becomes More Severe Over Time
During the later stages of Alzheimer's disease, memory loss is often more severe and likely to disrupt daily quality of life. For example, your loved one might forget family members' names or become confused about his or her location or the passage of time. Your loved one may also:
Forget the names of common objects, such as dishes and pens

Become more confused later in the day (sundowning)

Forget that he or she has already eaten

Become easily frustrated because of confusion
If your senior loved one has been diagnosed with a serious condition and needs help with tasks like meal prep, transportation, bathing, and grooming, reach out to Home Care Assistance, a leading provider of homecare families can trust. We also offer comprehensive care for seniors with dementia, Alzheimer's, and Parkinson's.
Memory Loss Can Be Slowed
Progressive damage to brain cells is what contributes to Alzheimer's-related memory loss. There are no current medications that prevent this damage from occurring. But, as suggested above, there are drugs that can slow the progression of cognitive impairment for a limited time. However, confusion may be worsened by certain things, such as:
Changes in living arrangements

Disruptions in daily routines

Issues with undiagnosed infections

Side effects related to certain medications
Family Caregivers Should Learn the Best Ways to Respond
First of all, realize your loved one will have good days and bad days. Also, don't take being called the wrong name or other mistakes caused by confusion personally. Instead, stay calm and offer gentle corrections. It can also be helpful if you use photographs and other items that can trigger memories to remind your loved one about important life moments.

Base your responses to your loved one's memory loss on how he or she is affected. For instance, during the early stages of Alzheimer's, you might go with your loved one to the store and help him or her run other errands in case he or she gets confused, allowing your loved one to retain independence while still having access to support when needed. As the condition progresses, your responses may involve:
Keeping conversations simple or limited to one topic to avoid confusion

Asking questions that include response options (e.g., "Would you like cereal or eggs for breakfast today?")

Doing projects together that involve memory triggers, such as making a family scrapbook 
Without the right assistance, Alzheimer's can be challenging for seniors and their families to manage. If you're looking for professional Alzheimer's care, Roseville Home Care Assistance provides high-quality care aging adults and their families can count on. All of our hourly and live-in caregivers are trained to help seniors with Alzheimer's live happier and healthier lives, and we also provide specialized dementia, stroke, and Parkinson's care. If your loved one needs assistance with the challenges of aging, reach out to one of our knowledgeable, compassionate Care Managers today at (916) 226-3737.