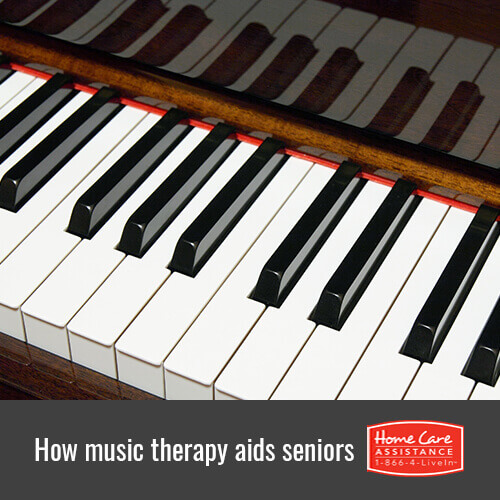 Music is an integral aspect of many people's lives. It evokes memories, stimulates emotions, and often provides a reason for physical activity. Listening to music can become even more important for the elderly because these same reasons can actually have a healing effect on a variety of ailments. Home Care Assistance is a trusted provider of home care, Roseville families can rely on. The staff has put together a list of common senior illnesses and the positive effects music can have during your elderly loved one's healing process.
Stroke
Music can help your loved one regain communication skills following a stroke. A study out of Finland showed stroke survivors who sang or listened to music a few hours a day regained the ability to recognize words and communicate much faster than those who didn't listen to music. Individuals who listened to music also displayed fewer symptoms of depression and confusion, which are common side effects of a stroke.
Parkinson's Disease
Seniors who move or exercise to music show better balance and coordination. This can be particularly beneficial for older adults living with Parkinson's disease. Individuals with Parkinson's often have a halting gait and freeze in place when trying to walk. Numerous studies have shown music can even be more helpful than physical therapy in overcoming coordination challenges related to Parkinson's.
Stress and Anxiety
Researchers have found classical music can lower levels of cortisol, a stress hormone. In some cases, music therapy was even more effective than prescription medications in relieving anxiety symptoms. By reducing stress, your loved one may even experience cardiovascular benefits such as lower blood pressure.
Dementia
Music therapy is a powerful tool in helping seniors with dementia communicate and engage with others. Seniors with dementia who listen to music have been shown to score higher on tests measuring episodic memory and verbal skills. The theory is that musical memories stay with us longer than other types of memory. The sound of a familiar melody from your loved one's youth can help him or her recall names, places, and events buried deep in long-term memory.
Pain
Music therapy can also help seniors with chronic or acute pain. Music taps into the pleasure centers of the brain, which can help diminish the perception of pain. It also promotes a more positive emotional outlook, which can help your loved one recover faster following an illness or surgery.
Listening to music can be a fun and creative way to boost your loved one's overall wellbeing, but there are other methods that may be even more effective. To learn about additional strategies for promoting your loved one's health, reach out to Home Care Assistance. We offer hourly and live-in care in Roseville, and all of our caregivers are expertly trained to help senior stroke survivors as well as those who have dementia and Parkinson's. For more information on our in-home care services, call one of our friendly Care Managers at (916) 226-3737 to schedule a no-obligation consultation.